The first comprehensive book chronicling the history of Latinos in Rhode Island
Width: px
Height: px
n 1956, the Rosarios came to Providence and opened the first Hispanic food market in Rhode Island. This Dominican family's move signaled a new era of Latin American migration for the Ocean State. In the mid-1960s, Guatemalans came to Rhode Island as refugees from the dirty war at home, and Puerto Ricans arrived in the 1920s looking for agricultural work. From the Colombian factory workers who settled in Central Falls in the mid-1960s to the Cubans who fled Castro's revolution in the 1950s and 1960s, Latin Americans were flocking to the coastal towns and quaint neighborhoods of Rhode Island looking for brighter futures and a place to call home. Join author Marta V. Martínez as she turns a collection of oral histories into a fascinating story of the birth of Rhode Island's vibrant Latino community.

• A publication featuring a collection of stories recorded over the past 35 years by Marta V. Martínez, local oral historian and Executive Director of Rhode Island Latino Arts.
$20.00 ea. Does not include shipping fee.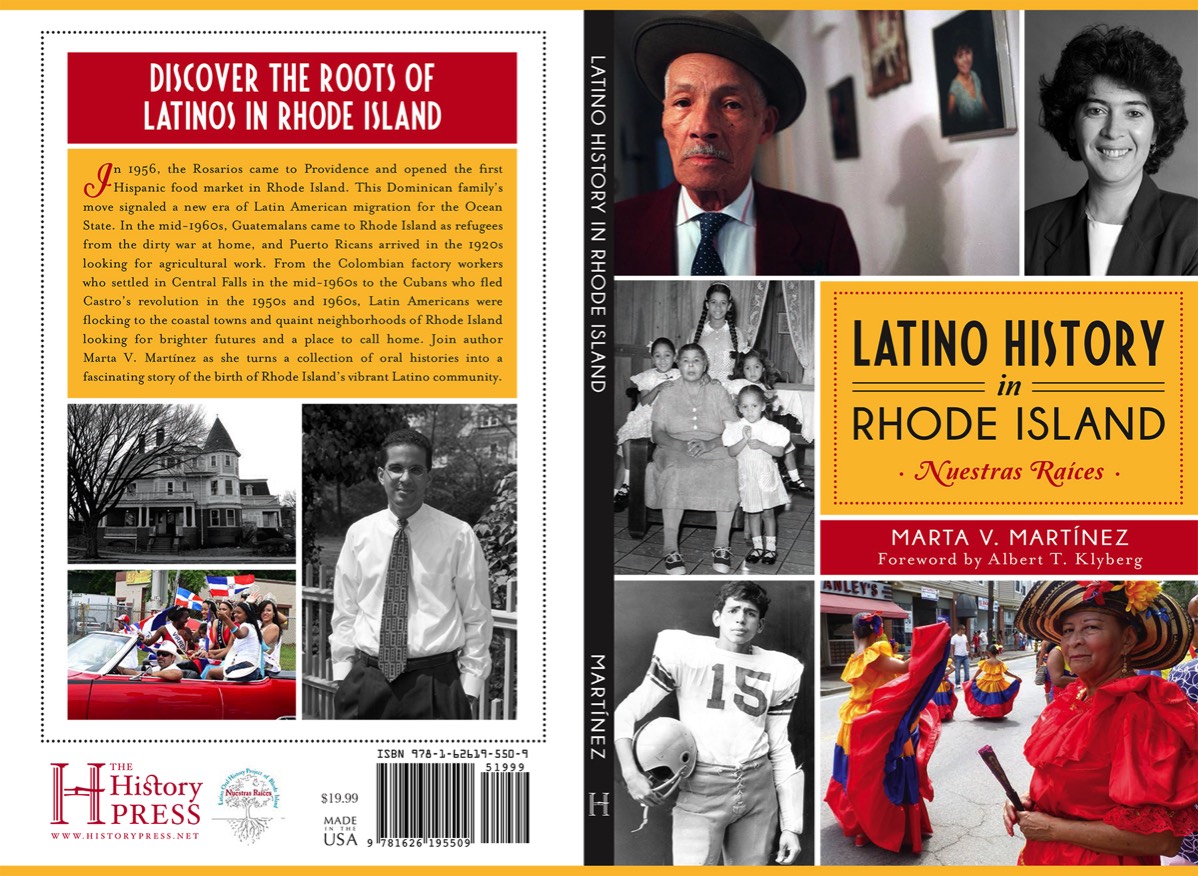 NOTE:
If you by a book directly through this website or at the local stores listed to the left, all proceeds will go directly to the
Juanita Sánchez Community Fund
, which is managed by the Rhode Island Foundation.
Click below to use your PayPal account:
Purchase at these local stores and a portion of the proceeds will be donated to the Juanita Sánchez Community Fund. We can ship the book to you:

Twice Told Tales (located in Pawtuxet Village)
2145 Broad St. • Cranston, RI 02905
(401) 785-9599

La Galería del Pueblo
209 Central St. | Central Falls, RI 02863
lagaleria@rilatinoarts.org

NOTE: If you'd like a signed copy, please write on the "Comments" section when you check out and pay by credit card.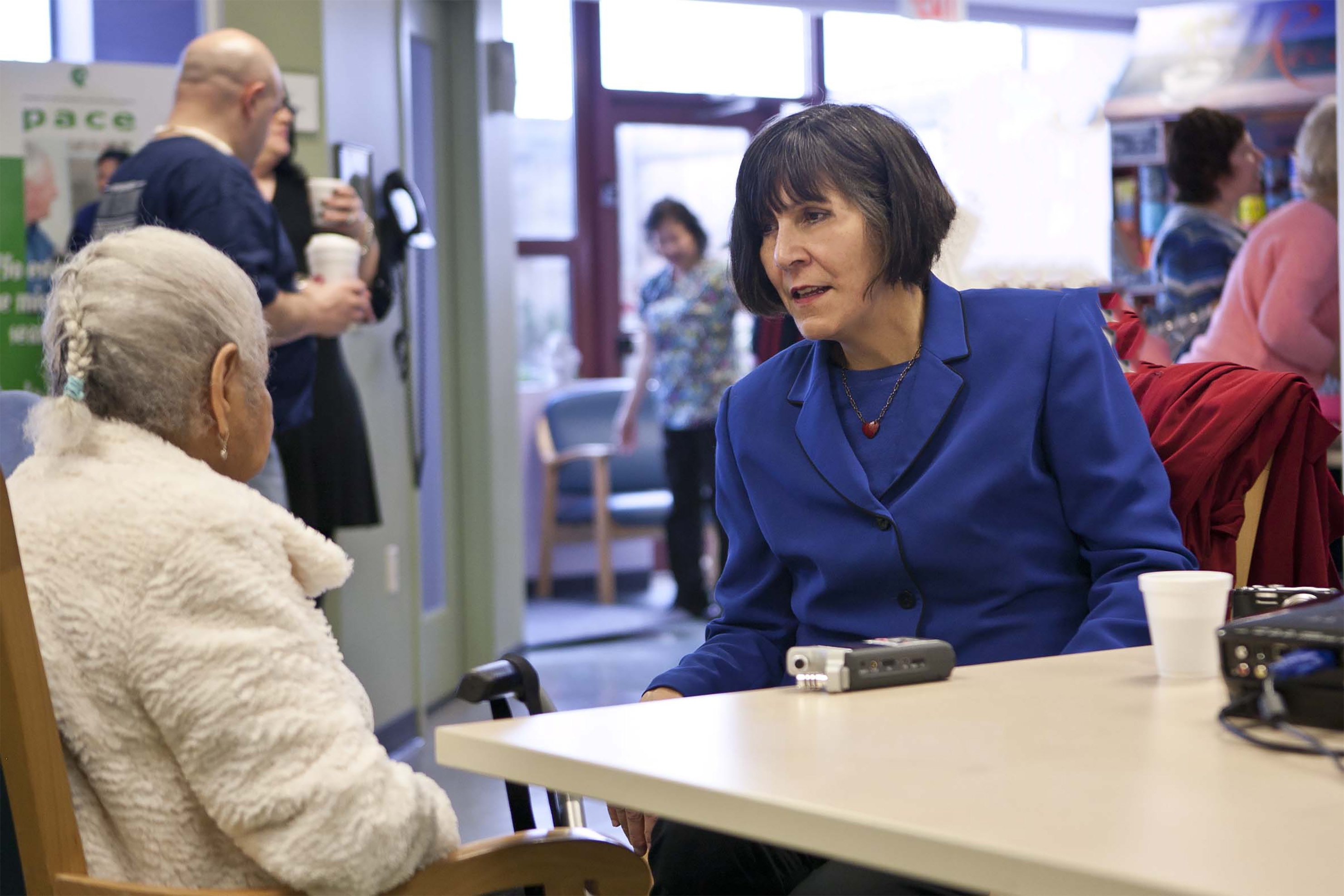 Marta V. Martínez is of Mexican heritage and was raised in El Paso, Texas. She is fluent in Spanish and American Sign Language.

She is a graduate of Providence College. She has a minor in Broadcast Journalism, a Masters degree in print Journalism from George Washington University. In 2020, Marta received an honorary doctorate from Providence College, recognizing her work in collecting the history of Latinos in Rhode Island.

Marta was the Director of Publications at the Rhode Island Historical Society. She also served as the Executive Director of the Hispanic Social Service Association of RI (which later became the Center for Hispanic Policy & Advocacy or CHisPA) and as the Director of Communications at Progreso Latino in Central Falls, RI.

Marta founded the Hispanic Heritage Committee of RI in 1988 and served as the Founding Chair until 2013, at which time she was hired as Executive Director of the organization (now called Rhode Island Latino Arts). She is the founder of the Nuestras Raíces: The Latino Oral History Project of Rhode Island and is a member of the National Oral History Association and the National Association of Public History.

She was Coordinator/Developer of Coming to Rhode Island – "Fefa's Market" Dominican Gallery, an exhibition based on the oral history project of Dominicans in Rhode Island at The Providence Children's Museum in Providence, RI. She was also Coordinator/Co-Curator of Conexiones, an exhibition at The Rhode Island Foundation gallery in Providence, RI on Latino History of Rhode Island in 2004, which was based on Nuestras Raíces.