Settlement houses were organizations established in the late 19th century that provided support services to the urban poor and European immigrants. Their purpose was twofold: first, to meet the immediate needs of a neighborhood through a daily program of direct services, mostly through educational and recreational programs and, secondly, to bring about more basic social reforms.

These settlement houses became "homes" to well-to-do individuals seeking to use their wealth to make change. They chose to "settle" in urban neighborhood, referred to at that time as "slums," as an effort to learn first-hand about poverty. The Settlement Workers would gain added insights into the causes of poverty, and this knowledge helped them formulate clear arguments for solutions. The approach used by these Settlers replaced the attitude of typical 19th-century charity workers, who often carried an air of superiority; the Settlers instead chose to empower victims of poverty to make change in their own neighborhoods.

By the 1920s, hundreds of settlement houses were established in American cities. Services often included education, healthcare, childcare, and employment resources. Many settlement houses established during this period are still thriving today.
The the International Institute of Rhode Island
The International Institute of Rhode Island (IIRI)
was a settlement house founded in 1921. Like traditional settlement houses, the mission of the IIRI was to empower immigrants to come together to provide solutions that would encourage others who followed to complete the multi-step process of becoming citizens. In addition to offering the resources mentioned above, social clubs were formed that offered the opportunity for cultural exchange.

The archives of this organization show the existence of very few Latin-American social clubs, and IIRI annual reports show a number of Spanish-speaking individuals who sought services at the agency during the first part of the 20th century.
Hidden Stories of the 1940s and 50s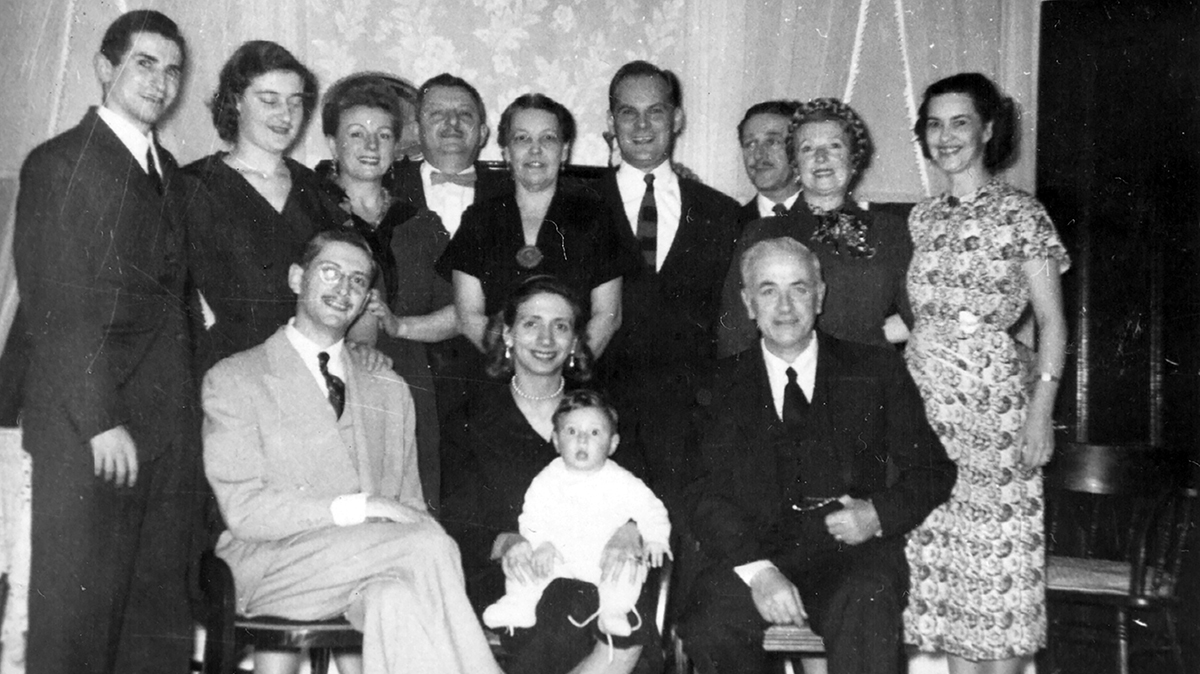 A
Providence Journal
article dated November 8, 1941 reveals the existence of
El Club Panamericano
, a social club in the
International Institute
whose members (led by a group of women) represented various countries in The Americas. According to the story, this club was headed by Cecilia Rodríguez [Saglio]
pictured above
, a native of Argentina who we later discovered came to live in Providence in 1939.
According to our records, El Club Panamericano at the International Institute of Rhode Island (IIR) held its first organized meeting in 1942. A 1950 Annual Report of the IIRI describes the group as follows:
The Pan-American Club is a co-ed group composed of people interested in Spanish [sic] and Pan-America. Its purpose is primarily educational. All ages and all types of background are represented. There are about 30 members with an average attendance of 20. They meet bi-monthly.
Click here to reveal this hidden story

Cecilia [Rodríguez] Saglio from
Lanús, Buenos Aires
, Argentina to Providence, RI 1939
Click here to reveal this hidden story
Darío and Blanca Herrera from Buenos Aires to Providence, RI 1954
Click here to reveal this hidden story
Zanoni and Estela Ortega from Mérida, Yucatan, México to Providence, RI 1949