Share Your Documents | Compartir sus Documentos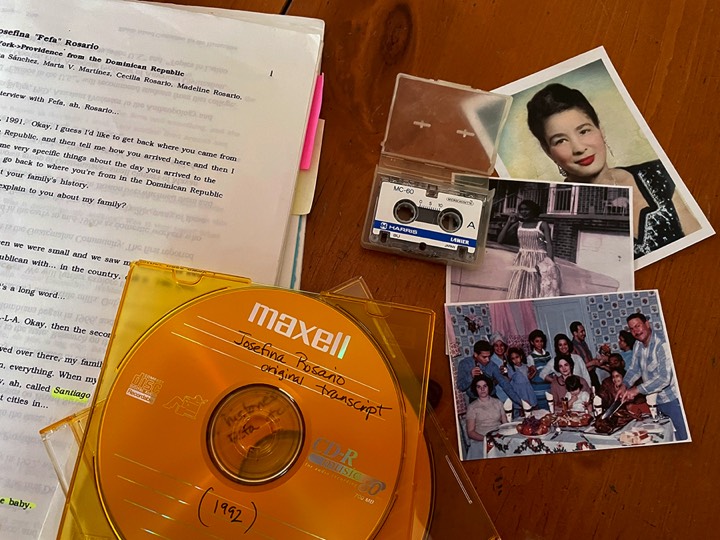 Oprime aquí leer en español ➤
We are looking for old photos, documents or personal papers that may tell us a story about Latino life in Rhode Island. If you have anything to share, you can contact us and we will scan and upload them to our collections site. We will also copy the scanned files and put them on a flash drive for you to take home.

We are interested in family celebrations such as quinceañeras, weddings, pig roasts; cultural events such as festivals or parades; other documents such as menus, flyers, brochures, political posters/rack cards or ads of family businesses. And of course, any photos you feel below in the Latino archives.
Buscamos fotos antiguas, documentos públicos o documentos personales que puedan contarnos una historia sobre la vida de los latinos en Rhode Island. Contáctenos y los escanearemos y luego los agregaremos a nuestro archivo y Colecciones de Historia Latina de Nuestras Raíces. También vamos a copiar los archivos digitalizados y ponerlos en una unidad flash para que usted pueda llevar a casa.

Nos interesan las celebraciones familiares como quinceañeras, bodas, asados de cerdo; eventos culturales como festivales o desfiles; otros documentos como menús, volantes, folletos, carteles políticos / tarjetas publicitarias o anuncios de empresas familiares.

También podemos visitarlo en un lugar más conveniente, que incluye su hogar, un negocio o una biblioteca.
Would you like to support the mission of Nuestras Raíces @RILA?
Please consider making a
donation
to Rhode Island Latino Arts (RILA). Your contributions will help us maintain this website — the only one of its kind in Rhode Island that provides the most comprehensive, free, culturally relevant and educational information that features the history of Latinos in Rhode Island.
Also consider following RILA on
Instagram
and Nuestras Raíces on both on
Facebook
and
Twitter,
and sharing our posts with your friends. By supporting us and sharing our information, you are also helping preserve the stories of the Latino people in Rhode Island.
Permission to Reproduce:
Some materials presented in these collections may be subject to the terms of gift or purchase agreements, donor restrictions,
publicity rights, privacy rights
, licensing and trademarks.
Go here
for more information
➤
Nuestras Raíces Director/Founder & Oral Historian: Marta V. Martínez
Nuestras Raíces @RILA is a member of the Oral History Association
Some materials presented in these collections may be subject to the terms of gift or purchase agreements, donor restrictions,
publicity rights, privacy rights
, licensing and trademarks.
Go here
for more information and also to have access to our
Latino History Archives
➤
We are pleased to announce that Marta V. Martínez, Executive Director of Rhode Island Latino Arts (RILA) | Director of Nuestras Raíces and Community Oral Historian will be leading Rhode Island's first Emerging Latino/Latinx Oral Historians Fellowship Program, which seeks to train and empower the next generation of oral historians, cultural preservationists, community activists, and social justice leaders.

More details on this seven-month Fellowship will be available in Summer of 2022.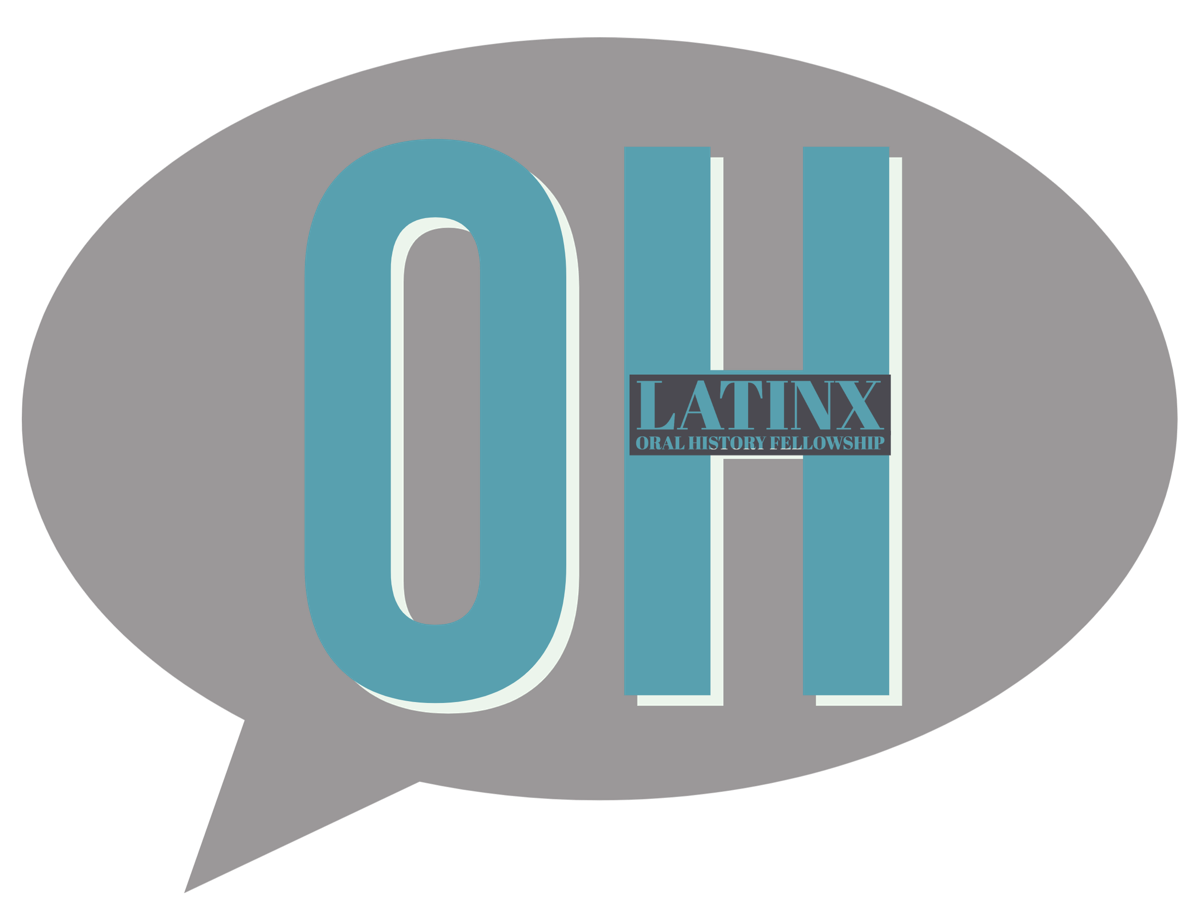 About Us.
Nuestras Raíces
: The Latino Oral History Project of Rhode Island was started in 1991 with one single interview. Since then, it has become a wide-range collection of personal stories, photos and pieces of paper documenting the history of Rhode Island's Spanish-speaking community. Our mission is to collect, share and celebrate the diverse experiences through the voices of Latinos in Rhode Island.
Educators.
It is our desire that this collection of personal stories by Rhode Island's Latino pioneers can help young people acquire and learn to use the skills, knowledge, and attitudes that will prepare them to be competent and responsible citizens throughout their lives. We hope that the information in in this website can complement or serve as a supplement when Rhode Island history is taught in 4th grade, and incorporated later on when students are in middle and high school.
We offer workshops and presentations to youth groups, community groups and schools about our project featuring the history of Latinos in Rhode Island. These presentations or workshops can be tailored to run from one to three hours. To inquire, click on the "Contact Us" button on the top, right.
NOTE:
There is a speaker fee for these presentations.
The Rhode Island Latino History Collection
is the official archives of Latino history in the State of Rhode Island. It was created to make public what before 1991 were unheard stories and unseen photos that have been generously shared by the people whose stories we tell.
Rhode Island's Latinos are very diverse.
The information we collect will include not just stories of our Pioneers, but is now expanding to include all of the diverse and growing complexities and beauty of the Latino/Latina/Latinx communities in the state.
Latinos today are found in urban and rural communities all over the state, contributing enormously to the cultural, social, political, and economic fabric of Rhode Island. Within the next decade Latinos will become Rhode Island's largest minority population, yet only a very few organizations in Rhode Island are actively collecting significant information about Latinos.
Much of the documentation that records the rich history and culture of these diverse communities statewide is in danger of being lost. Historical information is inadequately represented in the documentation of broad areas of Latino culture, including the fine arts, popular music and dance forms and folk and traditional arts. Similarly, information is extremely limited about Hispanic businesses and social, political, community, and religious organizations.
Responses to issues of immigration and migration, discrimination, economic opportunity, public education, health care, law enforcement, and social services by the Latino/Latina/Latinx people have been poorly represented in historical records. Even the substantial contributions of various Latino and Latina community leaders and politicians from Rhode Island at the local, state and even national level are seriously lacking adequate documentation.
This website, which includes the first comprehensive
Latino History Collections
in Rhode Island, has changed that. We invite you to become part of the people's history of our state, and we hope you find it useful.
Contact us
to find out how you can contribute your story or artifacts to the collection.