Hugo Figueroa
April | 2020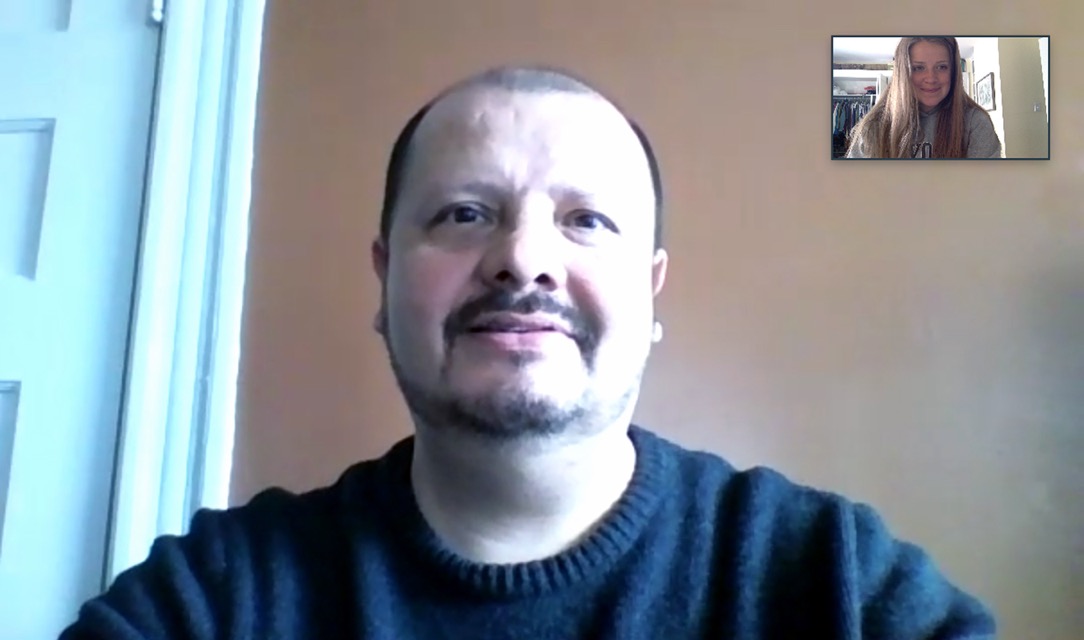 Hugo Figueroa currently lives in Central Falls, and left El Salvador in 1987 during the civil war to avoid having to wake up fearful. Now, because of the pandemic, he says that he experiences these same feelings of fear daily.
But he recognizes that everyone in the world today is experiencing this, unlike when he was living in his home country. Figueroa knows that all he can do is to be careful and stay in his house. So that's what he's doing.
He works as a Systems Specialist for an IT company and has fully transitioned to working at home. He has only seen one or two clients in person over the past few weeks. When he's not working, he spends time with his family. He has two daughters—Diana and Karen. Karen is currently taking online high school classes.
The family is enjoying this time together and likes to sit down for meals, plays board games, and watches movies. Figueroa says his wife is a wonderful cook, and that he especially enjoys her
pupusas
.
Generally, Figueroa thinks that the United States will bounce back from this crisis. He knows it will affect some areas more than others, but adds that this is a fighting country, with a lot of potential.
He thinks that El Salvador will also rebound because its people are hard-working and always find a way to move forward. Figueroa has family in both El Salvador and the United States, but no one has been affected by the virus. The only people he knows who have been affected are distant friends.
Like almost everyone right now, Figueroa's way of life has been severely altered. He is generally a social person who gets energy from the communities around him with whom he can no longer spend time. And perhaps the saddest, most immediate change for him is that he was planning to visit El Salvador this month, but had to cancel his flight.
What ultimately gives Figueroa the most hope day-to-day is his faith in God. He normally attends church once a week. It's a congregation of 40 to 50 people from seven different countries. The family continues to read the bible at night and to pray.
In Spanish, he says
"Es un motivo grande por qué seguir luchando y confiamos en Diós que esto pronto va a terminar. Tendremos nuestro sistema de vida como siempre lo hemos tenido… Hay que tener fe."
Spirituality gives Figueroa solace. It helps him find meaning and to have purpose in this hard time.
But for now, all he can do is continue what he has been doing—staying at home, enjoying his wife's
pupusas
, and appreciating his family.
It's not much different from what many in the world are doing.
Original interview conducted in Spanish
Interview by Nell Salzman
Brown University, Class of 2022

Next ►


◀︎ Back to Main Block page