Interview: Astrid (Toledo) Morales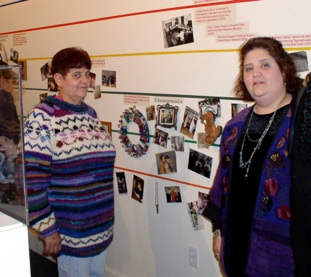 Slide your mouse curser over the photo above to see a photo of José Toledo
What was your father's full name?
José Gabriel Toledo Borrayo


When did he move to RI?
1966


Where did he first work - his first job?
Royal Box next door to Union Paper near Charles Street in Providence.


Your mother's full name?
Mirtala Aracely Gonzalez de Toledo


You lived [first house] on Sackett Street [West End], right?
The first house was actually 76 Corinth Street (West End). My father first lived on Pine Street, Providence in a room and/board apartment house, because he came first and then brought me over. We attended St. Michael's Church and would only go to Roger Williams Park to take pictures. Our hang out was the Spaghetti House on Public Street (Jerry was the owner) which is now Apsara's).


How old were you when you came to RI?
5 months old.


What year was that?
1966 I was born December 13, 1965.


Schools that you attended?
Sackett Street School was my elementary school and Asa Messer School, Middle School. I was the first Hispanic at both these schools. I left for a while and went to a private school in Guatemala, and came back [in the 1970s] to attend Mount Pleasant High School.


- Interview by Marta V. Martínez, April 2004



Cubans ➤
© All Rights Reserved | Nuestras Raíces: Latino History of RI © | When using materials from this website, please acknowledge by stating the name of the URL of the webpage on which it is displayed. Citations should include full bibliographic information as follows: Courtesy of the Latino Oral History Project of Rhode Island, Central Falls, RI.