RILA's Nuestras Raíces Community Pláticas brings together individuals in the Latino community of Rhode Island to make history by contributing their stories, photos and personal and other relevant documents to our Latino History Collection.
Spanish-language newspapers | Rhode Island

VHS, reel-to-reel, Super8 movies

Casette tapes

Election campaign material
Do you have any memories or stories about any of the places or people pictured below? We want to hear them!
The original La Gran Parada, Broad St. So Pvovidence

Argeninians in RI

Tropical Market, So Providence
This Kind of Love and Bittersweet Harvest are two bilingual complementary exhibitions created with information from Nuestras Raíces and the Smithsonian Institute. The exhibition presents the history of Latino settlement and community-building over the past half-century in Rhode Island's Blackstone Valley region, from Central Falls to Woonsocket. Historical artifacts, an art installation, and collected oral histories will complement the informational posters, making these stories come alive.
When
The Bracero Program
comes up, many people think about migrant workers in the West and Southwest working in fields.
This Kind of Love
will bring to light how Rhode Island participated in
The Bracero Program
when
Mexicans were brought to the East Coast
to help lay down tracks to build what today are known as the Providence-Worcester and New Haven Railroad lines.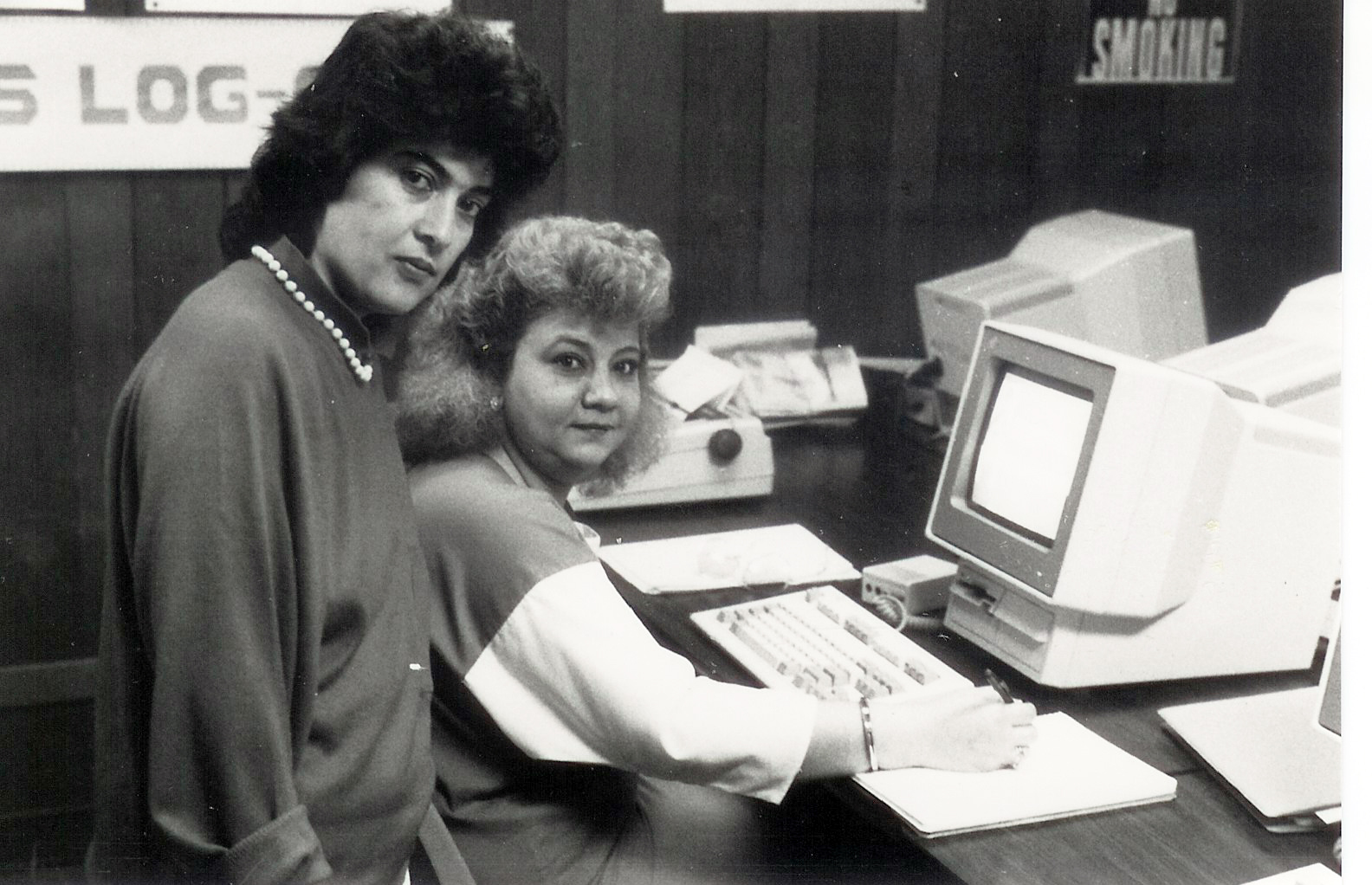 Nuestras Raíces @RILA has been hosting bilingual community pláticas around the state. We are looking for personal stories, memories, and relevant documents you may want to share about an event, place or person of Latin-American heritage.
Click on the gold button to the right, fill out a short form and someone will get back to you.
You can write directly to Marta V. Martínez, RILA's Executive Director and Founder and our resident oral historian.
marta@nuestrasraicesri.org
Our objective is to add to our Archives, a collection of stories of Rhode Island's Latino Pioneers that display the rich and blooming history of Latin Americans who once lived or today live in Rhode Island. History is made every day, so by participating you can become part of the unfolding Latino story of Rhode Island.
✪ Leer en Español
Nuestras Raíces Pláticas reúne a personas de la comunidad latina de Rhode Island para poder incluir sus historias, fotos y documentos familiares a nuestra Colección de Historia Latina.

En los próximos meses, Nuestras Raíces @RILA continuará organizando pláticas comunitarias bilingües en todo el estado, virtualmente por ahora y en persona cuando podamos. Nuestro personal bilingüe agradece cualquier historia de cualquier persona que desee contribuir a nuestros archivos latinos. También buscamos historias y recuerdos que quizás desee compartir sobre un evento, lugar o persona de origen latinoamericano.
¿Cómo puede Usted contribuir?
Haga clic en el botón dorado a la derecha, complete un formulario corto y alguien se comunicará con usted. Puede escribir directamente a Marta V. Martínez, Directora Ejecutiva y Fundadora de RILA.

Nuestro objetivo es agregar a nuestros Archivos una colección de historias de los pioneros latinos de Rhode Island que muestran la rica y floreciente historia de los latinoamericanos que alguna vez vivieron o viven en Rhode Island. La historia se hace todos los días, por lo que al participar puede convertirse en parte de la historia latina en desarrollo de Rhode Island.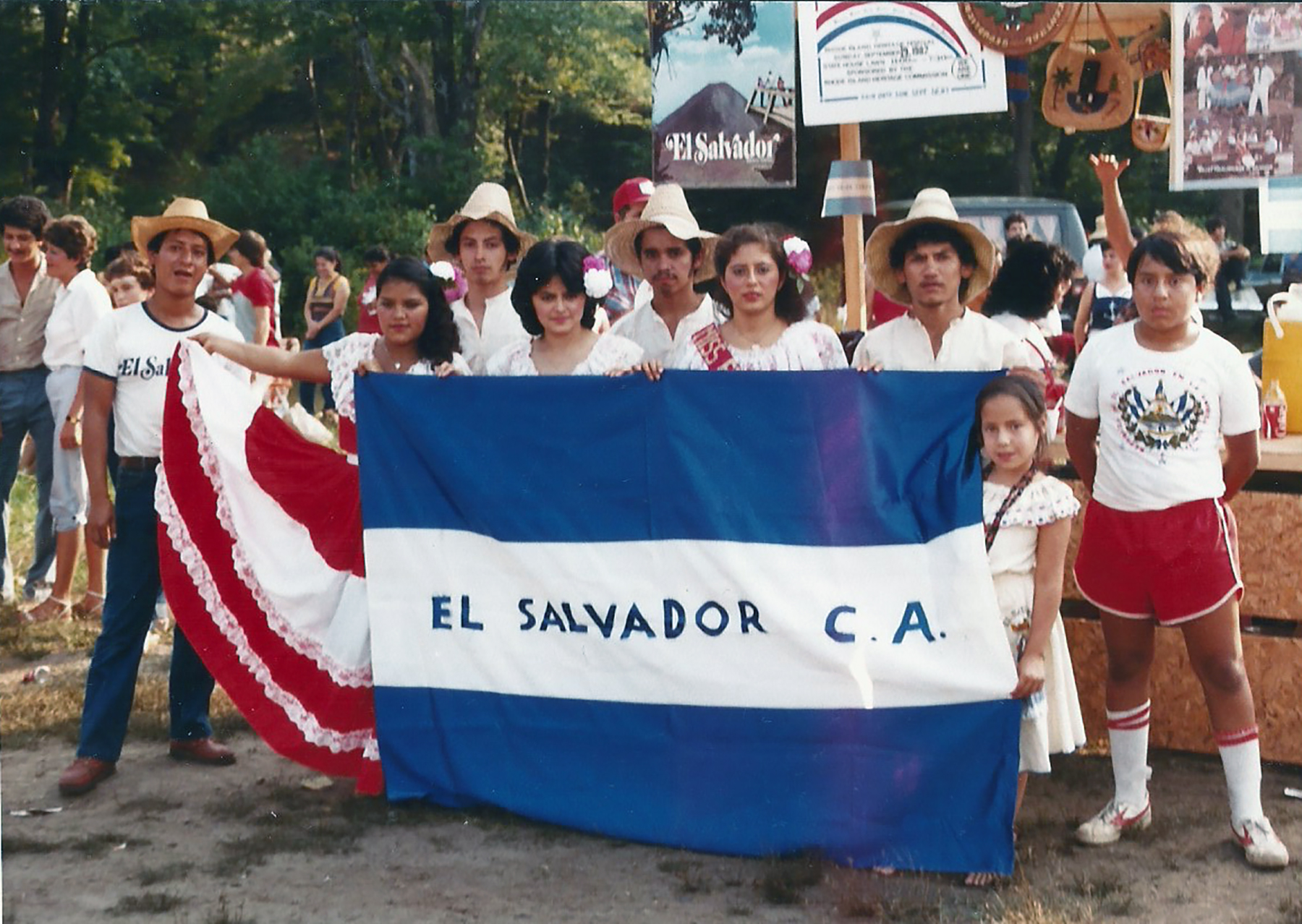 Pictured above: Salvadorian Independence Day celebration, Merino Park in Providence. C.1982
Photo Above: Zenaida Barran, who left her home in Cuba before Fidel Castro came to power. Pictured as a student at West High School in Pawtucket (now Shea High School). c1961
Some examples of stories that we're interested in hearing are those that capture the human impact of what may have once been a news event. For example, the fire in early March 2020 at the Paramount Cards mill complex in Pawtucket, RI (see small photo below) has prompted us to seek stories from individuals who worked there, who had family members who worked there, residents in the neighborhood, or visitors to the complex.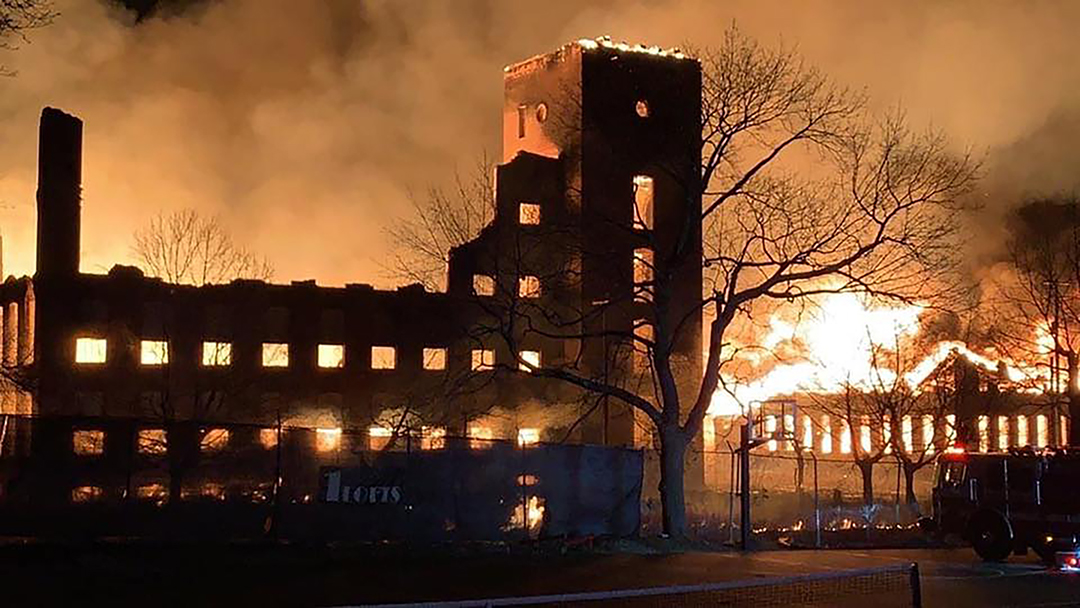 Pictured above: Lyon Silk Works, Roosevelt Ave., Central Falls c1970s; the original Gran Parada Restaurant, Broad St. Providence c1993; Latino professionals prior to the 1960s, like Alfred and Cecilia Saglio c1954; Tropical Market, Broad St. Providence c1978; The Annual Puerto Rican Parade on Broad Street, South Providence — or other Latino festivals; Patricia Martínez, Executive Director of Progreso Latino c1990; the first Latin American Student Organization (LASO) at Rhode Island College, c1970s.
The coronavirus pandemic has changed our world. We are living through a historic moment and the Nuestras Raíces @RILA wants to hear from you about your experiences. We invite you to create and share a record of your life during this time. Tell us about how you are coping with staying at home or how your life and work have been impacted by the COVID-19 shutdown. Write about how you are feeling right now, or how you think the the world, your life and that of a family member living outside the U.S. might be different after all of this.
La pandemia de coronavirus ha cambiado nuestro mundo. Estamos viviendo un momento histórico y Nuestras Raíces @RILA quiere saber de ti sobre tus experiencias. Te invitamos a crear y compartir un registro de tu vida durante este tiempo. Cuéntenos cómo está lidiando con quedarse en casa o cómo su vida y trabajo se han visto afectados por el cierre del COVID-19. Escribe sobre cómo te sientes en este momento o cómo piensas que el mundo, tu vida y la de un familiar que vive fuera de los Estados Unidos podrían ser diferentes después de todo esto.
▪
Cuéntenos sobre una experiencia inesperada que haya tenido desde el comienzo de esta pandemia. Comparta sus pensamientos y sentimientos con nosotros como recordatorio de que todos estamos juntos en esto.
▪
Como inmigrante, cuéntenos cómo se siente durante estos tiempos inciertos de la pandemia, o si esto se conecta con algo que haya vivido en su país de origen. Si nació aquí, ¿hay algo que recuerde que un pariente comparta algo similar a lo que estamos pasando hoy?
▪
Cuéntanos acerca de alguien que extrañas ver todos los días porque estás en cuarentena en casa y por qué.
▪
Digamos hipotéticamente, la pandemia ha terminado repentinamente y la cuarentena se levanta mañana, díganos lo primero que hará si eso sucediera, cuando todo esto termine.
▪
¿Qué espera recordar dentro de un año, pensando en el día de hoy?
✔︎
Cuando envíe su respuesta, díganos si podemos elegir una o todas sus respuestas y compartirlas en las redes sociales.
Tell us about an unexpected experience you've had since the pandemic reached Rhode Island or our homes. Share your thoughts and feelings with us as a reminder that we're all in this together.
As an immigrant, tell us how you are feeling right now, or if this connects with anything you may have lived through in your home country i,e. seclusion, fear, hope. If you were born here, is there something you remember a relative talking about, an experience they lived through that is similar to what we are going through today?
Tell us about someone you missed seeing today because you are quarantined at home, and tell us why.
Let's hypothetically say the pandemic is suddenly over and quarantine is lifted tomorrow, tell us the first thing you are going to do if that were to happen, when this is all over.
What do you hope to remember a year from now, thinking back to today?
✭
You may write your response below, on our
Facebook
or
Twitter
pages, or send by E-Mail:
info@nuestrasraicesri.org
Stay safe and be well!
Funds for this project have been made possible in part by the National Endowment for the Humanities and the Herman H. Rose Civic, Cultural and Media Access Fund @ the Rhode Island Foundation.