1. Fefa's Market | 1234 Broad Street | Providence, RI 02905
Click here
to see the location of a historic marker for this location
➤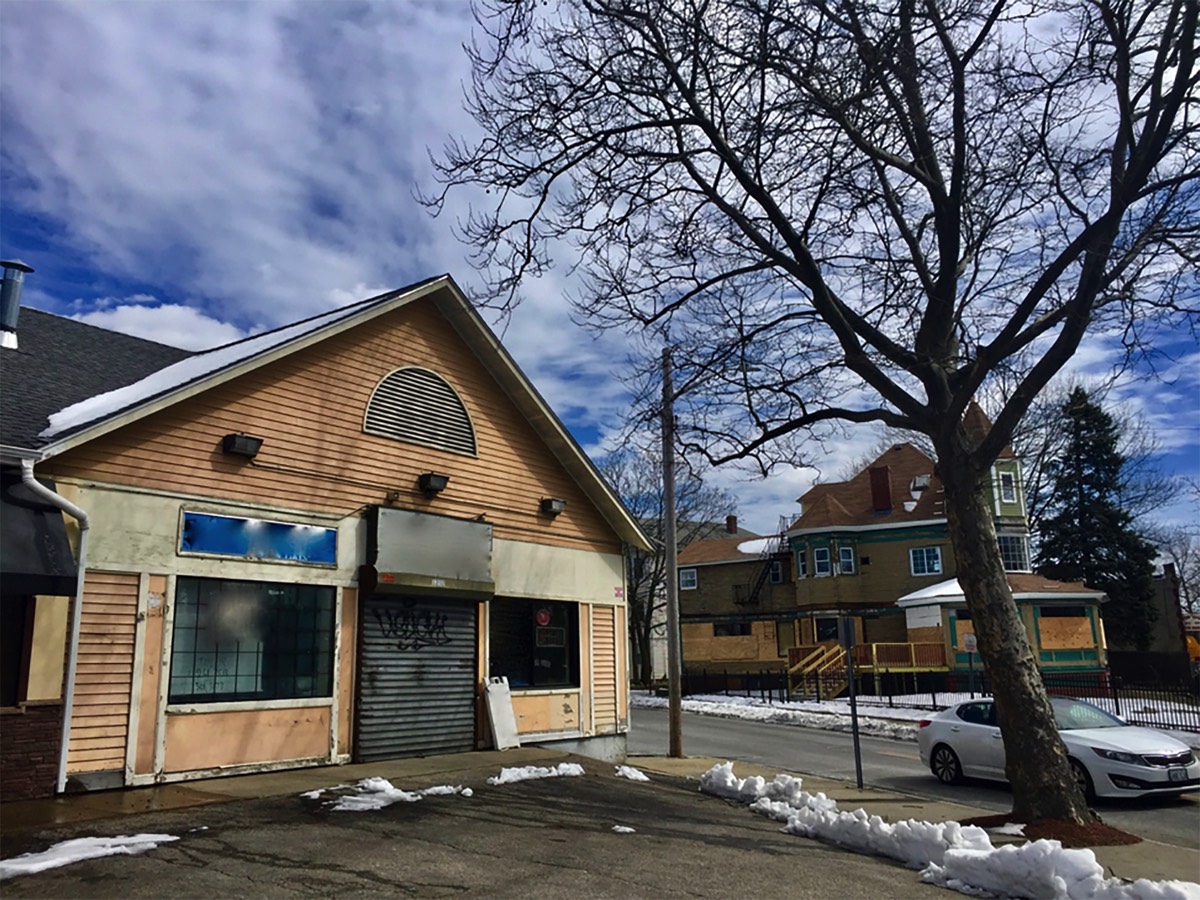 Site of the original Fefa's Market is located on 1232 Broad St.
Josefina Rosario, known affectionately as Doña Fefa is quoted as saying, "I strongly believe that my family and I were the first Dominican family to live in Providence, and maybe Rhode Island."
Doña Fefa arrived with her husband Tony (who was from Puerto Rico) in the 1960s and eventually opened
Fefa's Market
and it became the first Dominican-owned
bodega
— Latino market — on Broad Street. She later added a small kitchen and counter in the back of the store and began serving the favorite dishes of the fast-growing Dominican and Latino communities of the time.
According to Doña Fefa, Dominicans started coming to the United States in the 1950s and 60s in order to escape Rafael Trujillo's extreme dictatorship. [Trujillo was a Dominican dictator who ruled the Dominican Republic from February 1930 until his assassination in May 1961]
Fefa and Tony moved to Rhode Island as restaurant workers for a Greek couple from Connecticut who opened
Les Shaws
Restaurant in Warwick. The Rosarios began bringing Dominicans and Puerto Ricans from New York and Connecticut after they opened their own store and drove there to buy Latin American food to fill the shelves.
In time, they also began sponsoring countless immigrants arriving from the Dominican Republic. All these newcomers would stay with them in their home on Chester Avenue in Providence, until they found a job and subsequently a place of their own.
One important fact that the Rosario family never realized at the time was that they not only opened the first Latino market in Broad Street, but they also established the first central place where Hispanics came to gather and receive important information—one can say it was an informal community and social service center. Fefa and Tony, by way of
Fefa's Market
, provided a place where newly-arrived Dominicans could read news from their homelands through the Dominican newspapers that were delivered there; receive translation services (through the Rosario's three bilingual daughters, who were fluent in English); get directions to City Hall or to the Employment Office; not to mention eat and drink their favorite foods from back home, listen to Latin music, play Dominos and comfortably speak Spanish among each other.
Oprime aquí para leer en Español ➤